Although there is a huge selection of mastectomy bras now available, there are a few that we find are the most suitable for patients as a first bra after surgery. These bras are so comfortable that many patients continue to wear them longer term. The bras we would recommend for your first post-mastectomy bra are:
The Diana Bra
Wide comfortable straps, high cotton content and has a good uplift for a soft bra. The Diana bra is a bra that some ladies like to keep returning to years after surgery.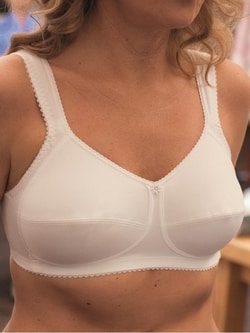 Price: £22
Anita Allie Bra
The Anita Allie bra is very similar to the Diana bra but with narrower straps and also comes in an E cup. Another great choice post-surgery.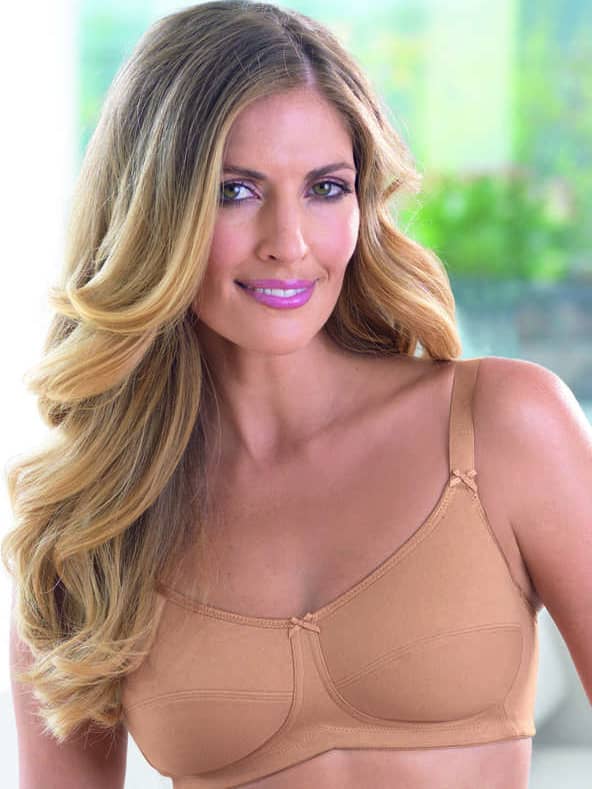 The Heather Bra
Very similar to the Diana bra but the Heather bra does not have such a high cotton content. The cups run smaller than the bras above so perhaps ordering a bigger cup size than normal would be advised.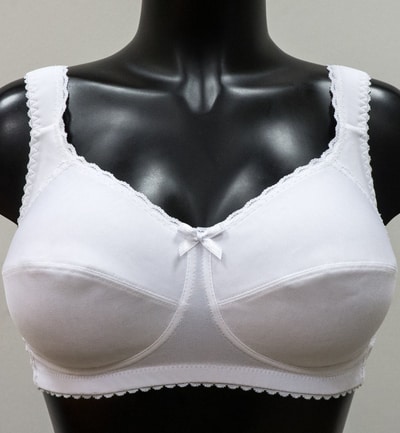 Royce Maisie
For someone who prefers a moulded cup, the Royce Maisie bras in Navy, Mulberry or available in Blush, are made in a soft jersey material and are very comfortable to wear.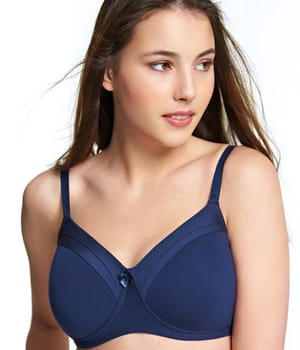 If you have questions about getting the best post-mastectomy bra for yourself, contact us and we will offer advice based on years of experience helping thousands of ladies post-surgery in NHS and private clinics.