One of the most common problems that some women face post-mastectomy is having a hollow at the cleavage area.
The concern is that when bending down or wearing something low, it's possible to see down the front of the bra making the loss of the breast more noticeable.
Wearing the right size of bra is of course the most obvious advice, especially the right cup size.
Some bras make this worse and the main problem seems to occur when the bra straps are to the outside area of the bra cup, rather than closer to the centre. The straps being further apart give little support at the cleavage area and allows the bra to gape when bending down or leaning forward.
Finding the bra that sits close to the chest wall, possibly elasticated along the top of the cup or with a camisole insert permanently in place can do much to restore confidence and allow lower or looser tops to be worn if desired.
The bras that we find help the most are:
1. Mia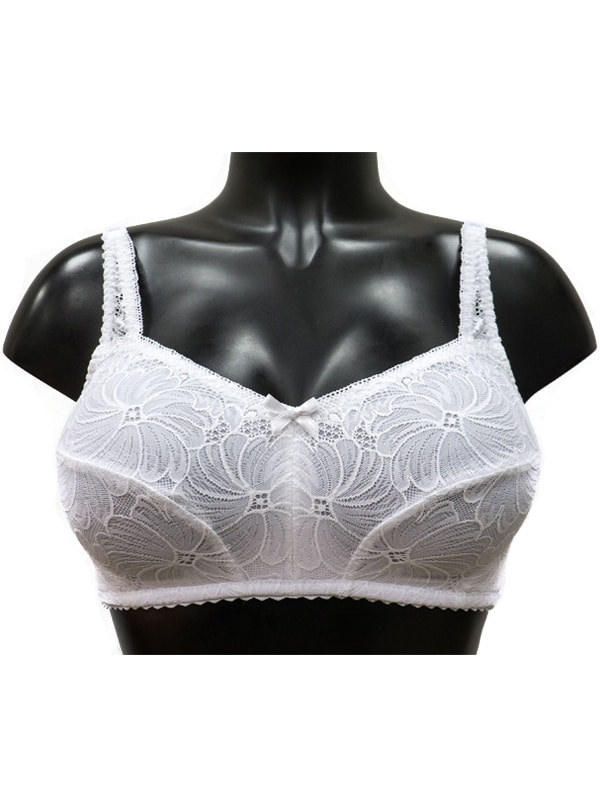 The Mia Bra is slightly higher across the front and elasticated along the top.
2. Isabel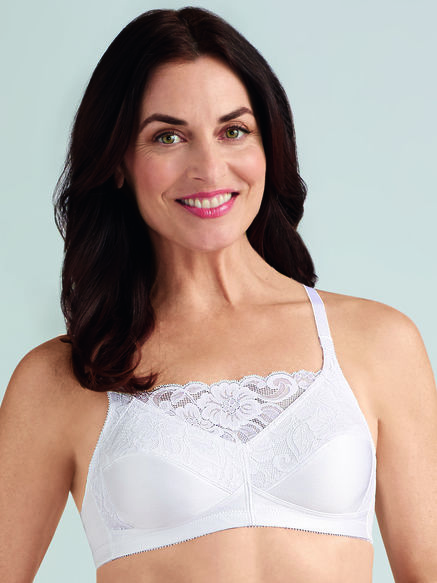 Isabel Bra is a pretty bra with a camisole insert.
3. Jessica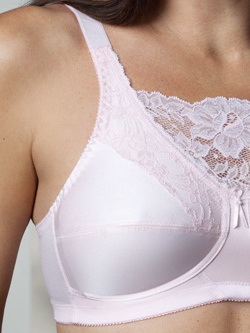 The Trulife Jessica Bra has a higher camisole top for even more cover.
4. Diana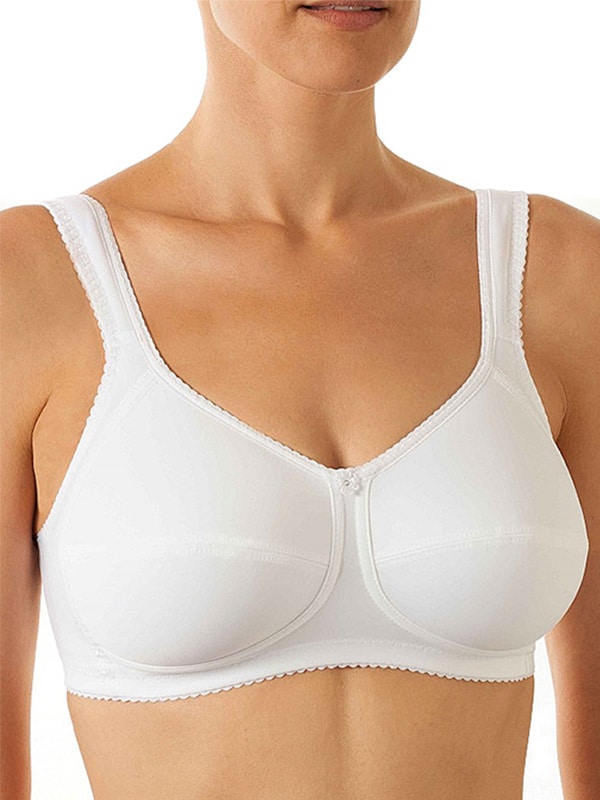 The popular Diana Bra gives a great fit with it's close fitting cups.
5. Victoria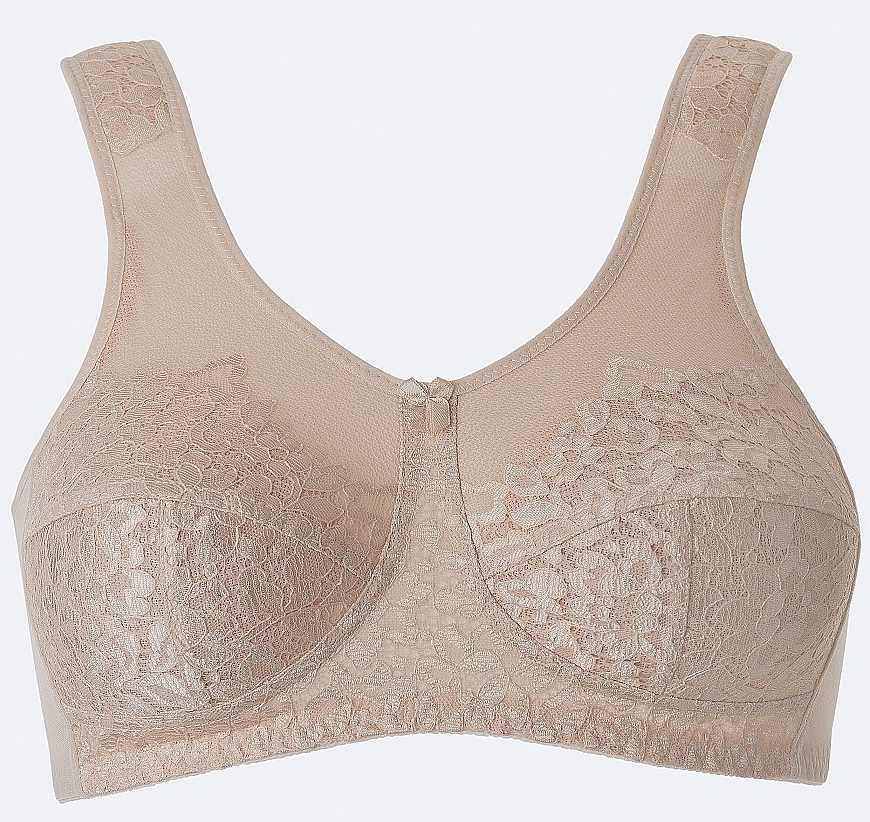 The Victoria Bra by Silima has wider straps and a high front.
6. Safina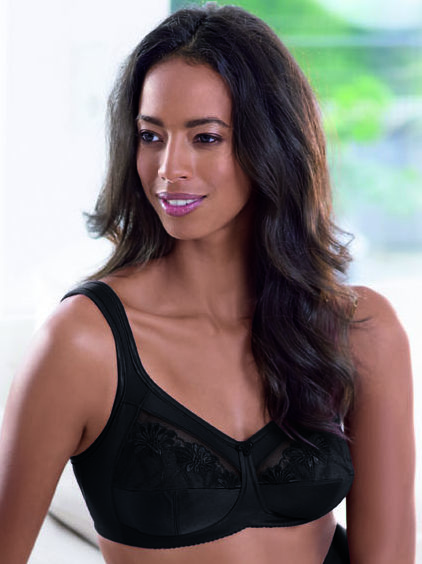 Safina is a full cup bra with good coverage at cleavage are.
7. Abra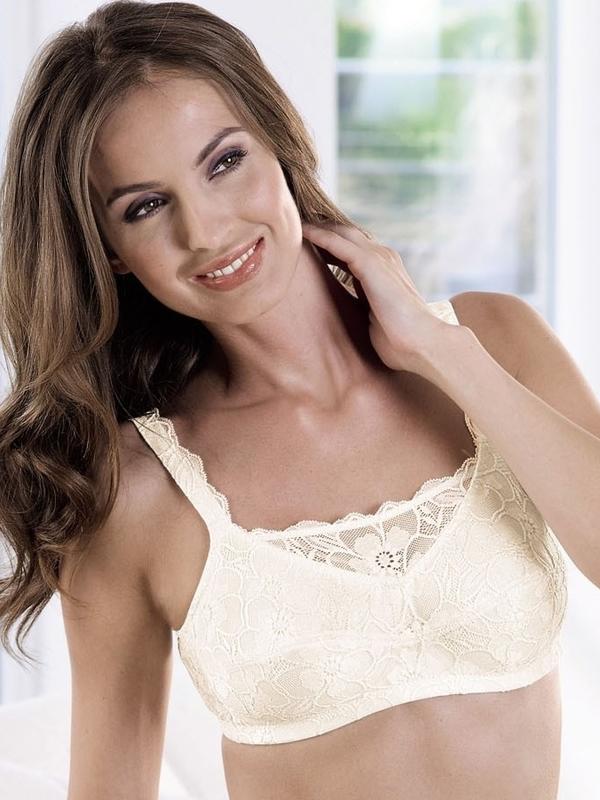 Abra is a beautiful lace bra with cami insert.
8. Maisie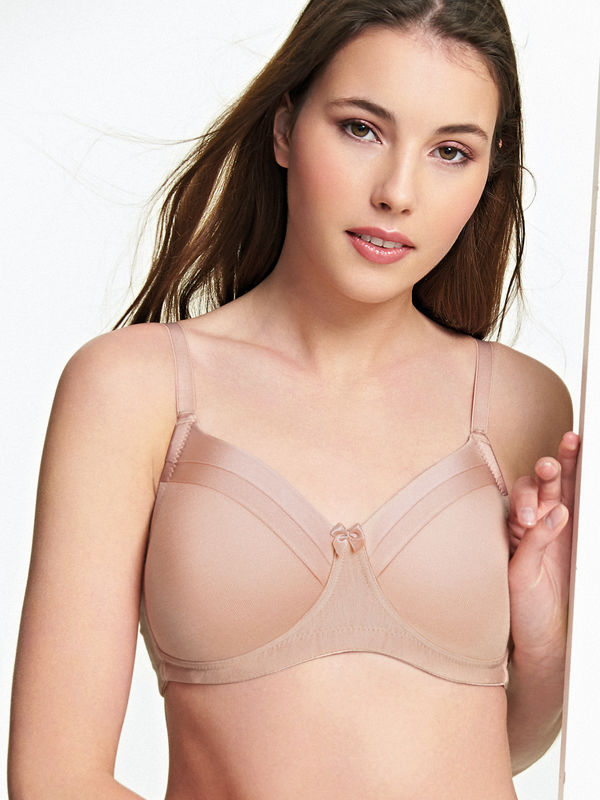 The Royce Maisie Bra is a soft and comfortable moulded cup bra with good cleavage coverage. Now available in Blush.
If you would like advice on any of our bras, please contact us by e-mail or phone.