The Range of Breast Prostheses Available Today
After fitting patients with very varied body shapes and lifestyles, it has occurred to us that the range of breast prostheses we have at our disposal now is very wide, both in shape and in weight. This is so important because every patient is different and having such a wide choice of breast forms available for fitting makes it much easier to try to get a "perfect fit".
Silima Elegance Breast Form
The Silima Elegance breast form is designed to look and feel natural. It is comfortable to wear in most bra styles, including underwired bras.
Key Features:
Redesigned breast form borders for a more natural look and feel
Fullness of cup without the pertness of standard silicone
Follows the wearer's rhythm and movement, even when lying down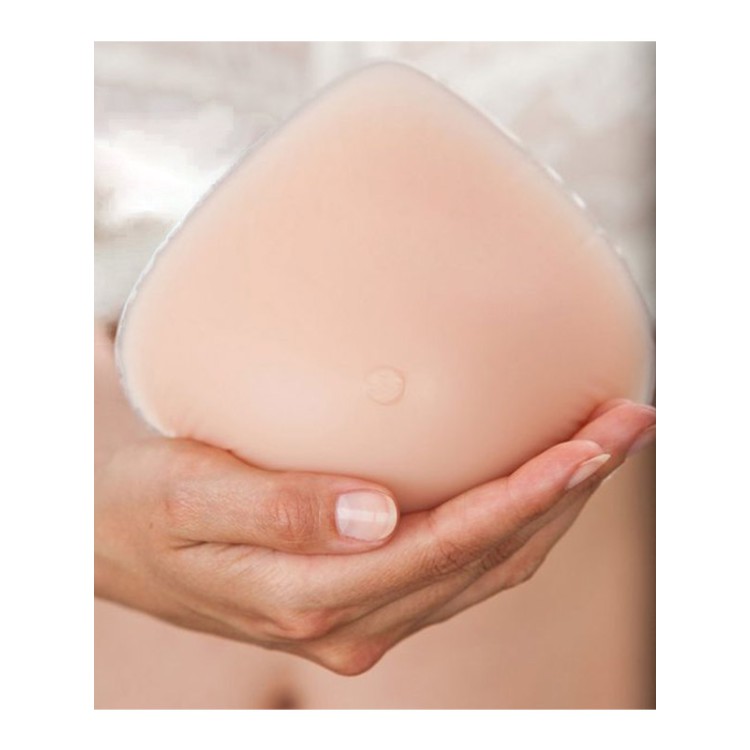 If you are looking for a breast form that is comfortable, natural-looking, and versatile, the Silima Elegance is a great option.
Lighter Weight Prostheses
The lighter weight prostheses are now much softer and more pliable than before, giving a very natural look. The range of different shapes that all the manufacturers have developed is also much wider than ever before. For patients that have only lost part of the breast, the choice of prostheses is also much improved both in outline and thickness depending on what the you require.
Tri-Leisure Breast Form by Trulife
Looking for a soft, lightweight breast form for post-surgery, leisure, or moderate activities?
Our Tri-Leisure breast form is the perfect choice for you! It features a removable cotton cover for easy washing, and its triangle shape fits a variety of body and surgery types. Plus, its inner weighted core provides minimal weight, so you can move about freely.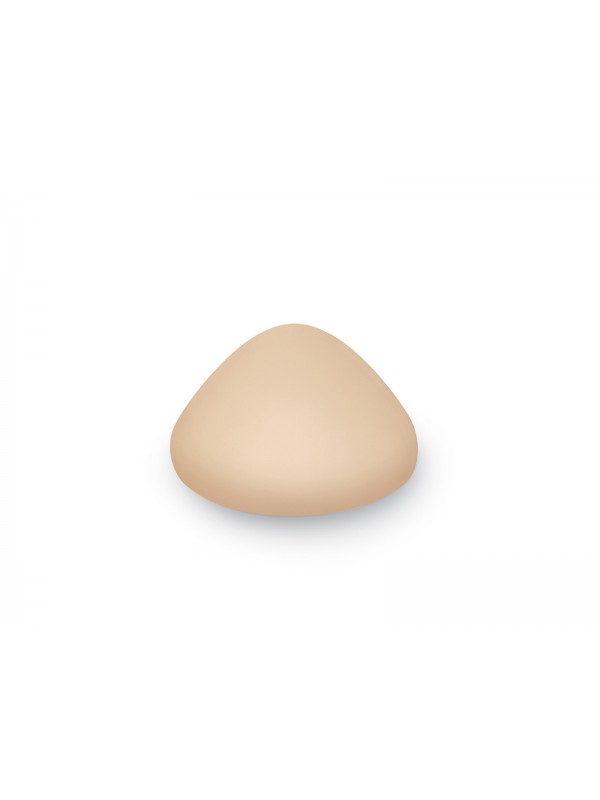 Looking for a Breast Prosthesis?
If you are looking for a breast prosthesis, we would be happy to help you find the perfect one for you. We have a wide range of prostheses to choose from, and we can help you find one that fits your needs and lifestyle. We also offer a variety of mastectomy bras to choose from, so you can find one that is both comfortable and stylish.
Contact Us Today
To learn more about our breast prostheses or to schedule an appointment, please contact us today. We would be happy to answer any questions you have and help you find the perfect prosthesis for you